Fuqua Development puts prime Beltline property under contract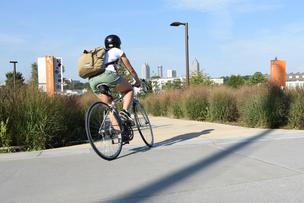 Fuqua Development has an agreement to buy a 17-acre site next to the Atlanta Beltline's Eastside Trail - the largest contiguous piece of land along the rapidly changing Memorial Drive corridor.
Fuqua Development, led by Jeff Fuqua and partner Heather Correa, have the Leggett & Platt Inc. building under contract, with plans to rezone property and close on the transaction by this time next year.
Details of the agreement were not available, but the site was expected to fetch at least $1.5 million to $2 million an acre, or $25 million to more than $30 million. It includes the more than 300,000-square-foot Leggett & Platt building and surrounding land on Memorial Drive east of downtown Atlanta and just north of Interstate 20 for sale.
Read Full Article