Fuqua to redevelop old Roswell shopping center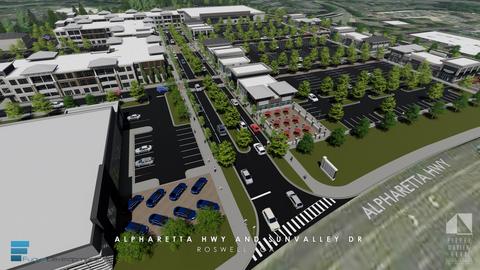 An outdated and mostly vacant Roswell shopping center could get a major overhaul, with a new grocery store, shops, restaurants and approximately 300 apartments.
Fuqua Development is proposing the mixed-use project at Alpharetta Highway and Sun Valley Drive, the current site of an 18-acre shopping center.
Fuqua Development presented the proposal last night to the Roswell Planning Commission. Fuqua was seeking approval to develop apartment buildings up to five stories, according to the city.
Read Full Article