Battery Atlanta construction update (SLIDESHOW)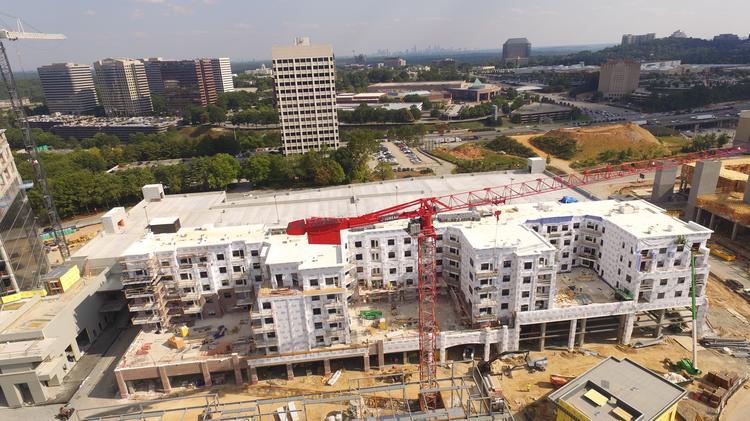 The massive live-work-play development that will surround SunTrust Park in Cobb County is starting to take shape.
Check out the progress in the slideshow below.
The development of Battery Atlanta promises to bring numerous benefits to Cumberland-Galleria and the rest of Cobb County as it creates a year-round destination to accompany other attractions in the county. It opens in 2017 with the ballpark.
The restaurant/retail component of Battery Atlanta, being done by Brave's development partner Fuqua Development, leads off with a roster of restaurants that include Antico Pizza, Cru Food and Wine Bar, Tomahawk Taproom (featuring Fox Bros. Bar-B-Q), a Superica "Mex-Tex" concept by chef Ford Fry, and a steakhouse concept with chef Linton Hopkins. An additional 350,000 square feet-worth of retail is also on tap, according to Schiller.
Read Full Article